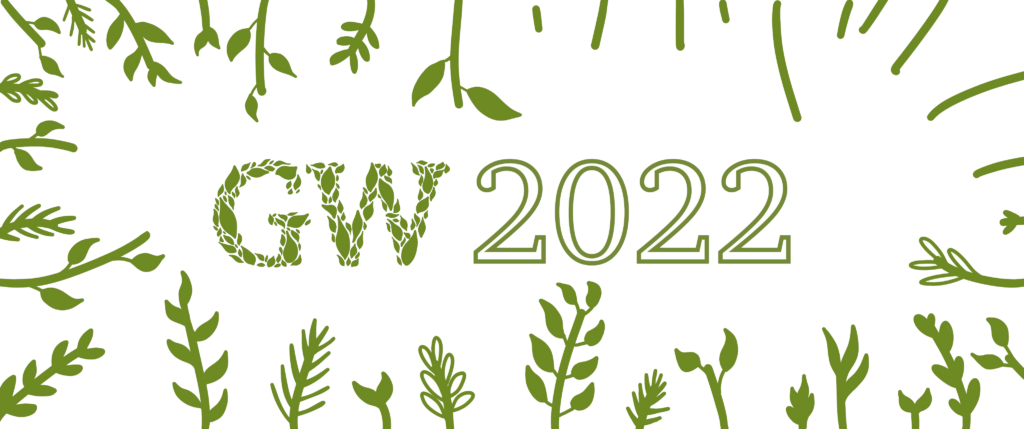 Sunday, Apri. 17, '22
Noon-3pm @ Tree House: No More Trash Talking Trash Pick-up
Monday, April 18, '22
6-8pm: Refuse: Sarah's House Project: Green Textiles @ Tree House

Tuesday, April 19, '22
12- 1pm: Tabling @ HWCC: City of Delaware Watershed and Sustainability Coordinator Erin Wolfe
Sustainability Efforts & General Information
12-1pm: Micaela's House Project: Plant-based Problem Solving
Wednesday, April 20, '22
12-1 pm: Tabling @ HWCC: Delco Water Company
Internships & Sustainability Efforts & General Information
5-6pm: HWCC: Campus Trade Store: In collaboration with May Move Out, come bring in clothes and exchange them for other people's.
Thursday, Apri. 21, '22
4:10pm: SCSC 163 Princeton Vaughn's project on urban invasive lizard species

5:30-7 pm @ Tree House: Carly's House Project: Bee-less Wax Wraps
Friday, April 22, '22: Earth Day
11:30am – 1:30pm Day on the Jay (with green theme)
11:30-1:30 @ Jay Walk: CPB Day on the Jay + Hayes Hall
7-9pm @ Milligan Hub: Lobby in the Lobby: Brianna's House Project: crash course on congressional lobbying, different environmental legislative pieces to call representatives on… and more.
Saturday, April 23, '22
10am-12: Welcome Center (20 E. William St.): Delaware Trash Clean-Up with Main Street Delaware 
Sunday, April 24, '22
Monday, April 25, '22
YouTube: Princeton's House Project
Documentary on local invasive lizard species
6:30 – 8:30pm: Zoom: SK's House Project: Panel & Discussion: A showing of the documentary No Place to Grow and a panel discussion with its director, local community gardens, and OWU faculty on food insecurity both at the national and local level
Tuesday, April 26, '22
10-11:30 am: Science Center Atrium: Dr. Rowley's Renewable Energy Course
Applied Renewable Energies Poster Session: Student Research
Each student will present a case study of a renewable energy project. This poster session simulates the experience of that at an academic conference, where attendees visit and discuss with the poster author their work on the project.
1-3 pm: Science Center Atrium: Dr. Anderson's Plant Responses to Global Change
 Student Phenology Project Posters