---
Sunday, April 18
Noon – 1 PM @ HWCC Atrium: Campus Clean Up/Raffle
Join the ENVS Department and Hayes High School in cleaning up OWU's campus. Participants will be entered into a raffle for the chance to win a sustainable cleaning supplies-themed, an eco-friendly school supplies-themed, or an environmentally-friendly food utensils-themed bundle of prizes.
7 PM @ 110A Rowland Ave: Movie Night + Frybread Making
Make gluten-free frybread, a Native American dish, and watch the documentary Gather, about Native Americans reclaiming their food systems with Tree House and the Indigenous People's Awareness Club.
---
Monday, April 17
Noon on the Jay: Pinecone Bird Feeders
Show the borbs on campus some love and support by making pinecone bird feeders with the ENVS Dept. PLEASE LET US KNOW IF YOU HAVE A NUT ALLERGY! YOUR SAFETY MATTERS!!
---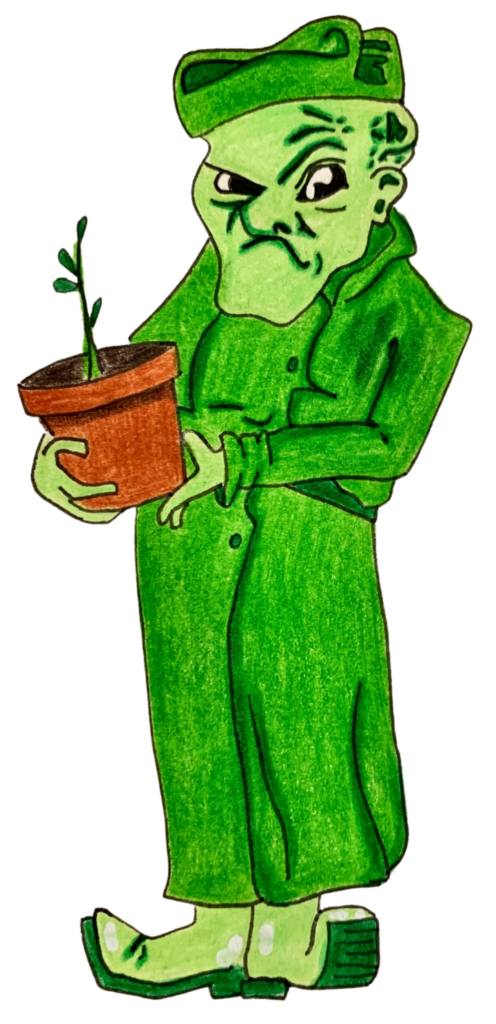 Tuesday, April 18
5 – 8 PM @ Blue Limestone Park: Nature Walk + Scavenger Hunt
Take a walk with Matt Kelley in his Tree House project to a nearby park and search for organisms like an earthworm, a tree stump, or a flower in bloom. Glass jars and homemade crochet pouches will be provided for participants to collect small treasures like rocks, soil, and plants. Contact mjkelley@owu.edu or skbulander@owu.edu for accessibility accommodations, like a car ride to the park.
---
Wednesday, April 19
11 AM – 1 PM @ HWCC Atrium: Letter + Testimony Writing Against Ohio Senate Bill 83
Join Tree House, Citizens' Climate Lobby, and Young Democratic Socialists of America to learn about SB 83 and write a letter to your senator taking a stand against it in exchange for a Crumbl cookie!
5 – 6 PM @ 110A Rowland Ave: DIY Green Houses and Farming While Black
Come make mini greenhouses for native Come make mini greenhouses for native wildflowers out of recycled plastic bottles and cups with Tree House, BSU, and OWU's majorettes, the Battling Elite Stars, while the team's president Simone Ntezinde and member Nia Dawson speak about their personal experiences as Black farmers.
(time and location TBD!): Seed Bombs
Join SEAL to make native wildflower seed bombs. 
---
Thursday, April 20
Noon – 1 PM @ HWCC Atrium: Tabling Extravaganza
Drop by to connect with organizations like Sustainable Delaware, Ohio, and Preservation Parks. Collect each station's sticker for a Preservation Parks drawstring backpack and entry into a raffle. Also, swap your unwanted clothes for a new, reused fit at Tree House's Maya Moore's Campus Trade Store.
Thursday (4/20) 6 – 7 PM @ Beeghly Rm. 27: Webinar Conversation with Wendy Red Star
Join IPAC and Tree House in talking with Wendy Red Star about her exhibition at the Columbus Museum of Art "A Scratch on the Earth" which explores colonialism and the Apsáalooke (Crow) Tribe. 
---
Friday, April 21
6:30 – 8:30 @ 110A Rowland Ave: Movie Night with SCAT
Hayes High School's Student Climate Action Team will show the documentary 2040 for a lighter, positive outlook on global climate change!
---
Saturday, April 22
Noon @ Columbus: Van Ride to "A Scratch on the Earth" opening and Genoa Park Earth Day Celebration
Come with Tree House and IPAC to the Columbus Museum of Art for this exhibition by Wendy Red Star. Afterward, we will hop over to this food truck festival at Genoa Park! We can take up to 22 people, so sign up with this interest form.
---